You want to build your house and want it to be a dream home, but have you thought about the initial costs you'll incur even before building commences? How can you save on these costs?
Planning to build your dream house is somewhat challenging even if you already have an idea of how you want your dream home to look like.

Granted your ideal home is a magnificent one with all the trappings of luxury, but the house still has to be designed first, before anything else.
Your ideas and concepts must be put on "paper" so to say, for you to begin to see the beginnings of your dream concept come true, however, worrying about architects charges and interior design charges which usually runs into thousands of dollars is the first thing that may hold you and many intending homeowners back.
Contemporary Exterior by Portland General Contractors Hammer & Hand
Even before the structure is built there are costs of land purchase, house plans, architectural blueprints, working drawings, building approvals, etc. that will have to be budgeted for before purchasing the first brick.
Employing the services of an architect to design your home, then getting an interior designer to tastefully create a beautiful interior can shoot your budget way up too high, and the thought of this expense is enough for some to put their plans on hold until a future date.
Defining a Dream Home
Luxury dream designs of homes differ from one country to another. Generally, regions and locations largely define the value of real estate and this is especially true with regards to whether it's in a great area, offers an awesome view of city life, waterfronts, lush countrysides, or scenic mountains.
Contemporary Exterior by Bainbridge Island Architects & Designers Scott Allen Architecture
So for instance, a small house on a 1,200sqft piece of land by the lake front will be worth much more than a house built on a 930sqm (10,000sq.ft) plot of land in a suburban area.
This categorisation also takes into account the existence of a particular lifestyle. Some luxury homes must be in close proximity to city centres, golf courses or elitist school districts.
The neighbourhood should be (is it ever possible?) void of crime, industrialisation or any form of 'nuisance' commercialisation.
But others argue that luxury embraces many other unique elements and features and that this may range from the small pert and elegant home design to spatial and magnificent modern houses that are sights to behold.
Building Your Own House
Home designs come in a variety of styles, shapes and sizes. Some have historical import while others are simple understated downsized structures with breathtaking interiors.
But most beautiful homes come with great architectural creations and astounding interiors that depict styles of home designs of a bygone era.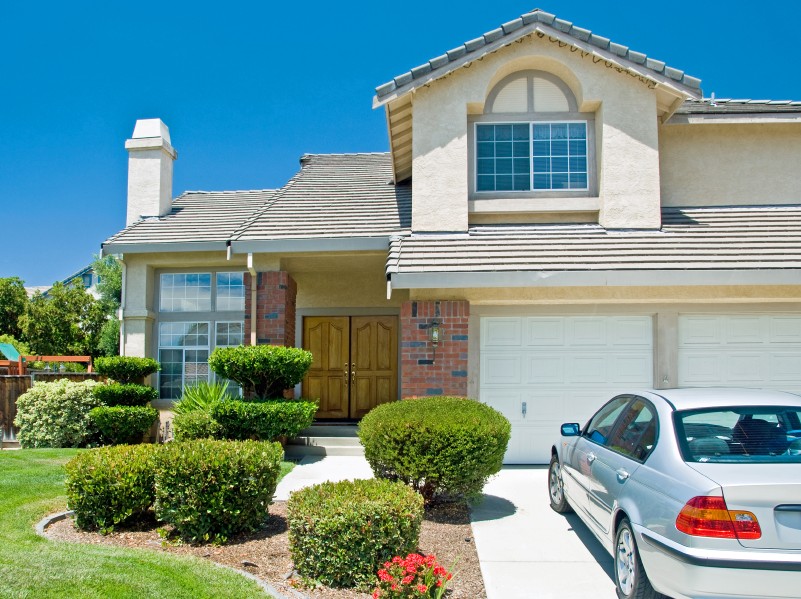 Because of today's downsizing trend, most aspiring homeowners just like you prefer smaller and simpler home designs.
Designs that can be aptly described as unique and magnificent, filled with beautiful but efficient and functional features and amenities.
If you are looking to construct an almost 'one of a kind' stylish, efficient and functional house design that speaks volumes of your status and lifestyle, you will need to get a good architect and a professional interior designer.
But this costs a lot of money, funds you can spend on more lavish features of the soon-to-be-built house.
How to Save on Residential Construction Costs
You can build your own home and save a good chunk of money while still getting a home design of your dreams.
The best way to achieve this is by opting for pre-designed house plans, also known as stock plans.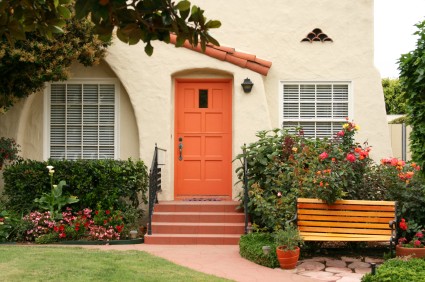 You will find architectural designs that range from the Georgian and Colonial Style homes to the classic Mediterranean home designs and eco-friendly modern structures.
With a vast choice of beautiful home construction plans, you can eliminate high costs of employing professionals like architects, surveyors, cost estimators, etc. by buying any of these plans on-line.
Your costs will be reduced to the barest minimum, and your savings put to use elsewhere in your building budget, like adding say, a roof garden, an outdoor Jacuzzi, or a study alcove.
How to Find Home Plans On-line
If you are looking for the perfect house design, searching for great designs on-line should be an exciting and enjoyable process if you give yourself time. You'll discover so many styles; you'll get giddy just looking through the thousands of residential designs available.
In the event that you find a great choice, but need something more (or less), that house plan can be modified or customised to accommodate your taste, needs, plot sizes or personal requirements.
At online stock plan stores, you will discover thousands of architectural plans, all stylish, elegant and beautiful dream home designs. You will also find experienced staff ready to assist in ensuring you get the house blueprints that serves all your needs.