Learning constructions basics of residential building allows aspiring home-owners to play a "better and more informed" role while their dream home is being erected.
Building always seems to be a long drawn daunting task, and it can be if you don't know much about what you are getting into. However, an easy to understand introduction to the home construction process will help you know and understand its dynamics so you can take a hands-on approach to ensure your builder hands over a successful finished product.
You'll be amazed at how much fun it can be when you know the necessary details, and it is also very rewarding to have control of the construction of the home you've been dreaming about.
Knowing the basics of house building lets you become better informed and you will find it much easier to communicate with the professionals while the project is ongoing.
First of all, here's what you are expected to do:
1. Get Your House Plans
The services of an architect or home designer can be employed, but it's good to know that professional services are expensive if you are working on a tight budget.
The good news is that you can choose to purchase a set of very affordable house blueprints on-line that can be customised to suit your requirements, taste, and lifestyle.
One or the other will give you similar results, but stock plans are appreciably less expensive than hiring an architect and their home designs are available in thousands of architectural styles.
Stock Home Plans – Advantages of Buying Blueprints On-line
2. Choose a Home Builder
Choose a home builder that you can easily communicate with. He must be an experienced construction professional with good references and a proven track record.
Your builder must be ready and willing to consider you a team member in the construction process, and you'll find it an enjoyable and truly satisfying experience.
Home Construction – Key Players Involved in Building a New House
House Construction Process
Residential construction usually follows a fairly normal pattern that may take anytime between 8 to 20 weeks depending on the size of the house and a few other factors such as the time of the year and the geographical location.
While every building project is unique, knowing the various steps will help you understand the process better.
1. Site Preparation
A test is done to determine drainage and composition of the soil at the proposed building site. Property lines and setbacks from these lines must be established. Depending on the site conditions and the owner's style preferences, the foundation laid could be basement, crawlspace, slab, or pier.
2. Framing
Most homes today are built with 2×4 or 2×6 timber frames to create the buildings carcass. If the home designs chosen have simple roofs, prefabricated roof trusses can be used. They are the most efficient method for roof framing tasks. More complex roofs with many peaks and projections will need to be built on site.
3. Mechanical Works

Electrical, plumbing, heating, ventilation, and air conditioning rough-ins are fitted in before interior walls and finishes are applied. And later at the finish stages, subcontractors will return to the residential building site to install fixtures, fittings, vent covers, switch plates, and the likes.
4. Insulation
There is a wide variety of insulation materials and systems such as batt, roll, blown-in, etc., all with differing forms of application. Work with the builder to determine what works best for your dream home and your climate.
5. Windows and Doors
Good quality doors and windows are important for energy efficiency and home security. These elements need to be chosen with care, so it's good to select the very best you can afford.
6. Drywall and Ceiling
Drywall-gypsum panels are used for the interior walls and ceilings, and these are mostly nailed or screwed to the timber frame, over the insulation material. Ceiling cornices and trims are applied after all walls have been fitted.
7. Exterior Finishes
What you choose for exterior siding, trim, and roofing are many and may depend on what is common used in your locality. Siding options are by and large interchangeable, and a house plan with brick siding can be finished with lap siding or vice-versa.
8. Interior Finishes
So many details are required for the interior finishes of a home. There is the paint work, trim installations, wallpaper, flooring, cabinetry and worktops, fixtures, etc., just to mention a few. Making early decisions about these details, and sticking to them is so important because change orders at the last minute wastes time and money.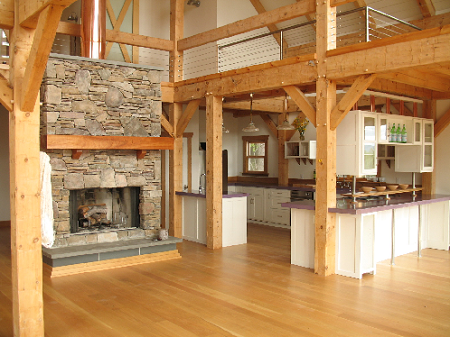 Completion and Final Inspection
When the home construction project is completed, the building contractor should schedule a walk-through site inspection, for a final inspection of the completed home. This is the time to note anything that may be unsatisfactory, and get a written programme of when the necessary adjustments will be carried out.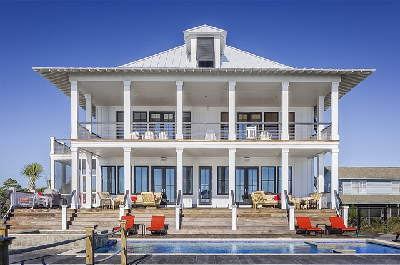 Approaching each of these small steps one by one will make a seemingly daunting task of residential home construction easy to manage, and chances are you'll enjoy every aspect of building your own dream house design.