As plots of land in urban areas become less available, aspiring homeowners are taking a closer look at designs of homes they can build on narrow lots.
It is true that the world is getting 'smaller' (in a way) as population increases rapidly and the demand for smaller and more compact homes is on the rise. However, as this demand for building lots increase, many desirous of building their own home within or close to urban areas may have no choice but to opt for smaller narrower homes.
The only other alternative is to move out to a suburban area or live in the countryside, far away from the city.
Architectural plans for narrow lot homes is not the easiest to design. There has to be much thought put into creating such residential designs. Such plans call for an optimum use of every inch of space.
The challenge in planning and designing a narrow residential building lies in the art of turning a tightly restricted space into an architectural wonder . . . by creating a design that maximises space in a very imaginative and functional way.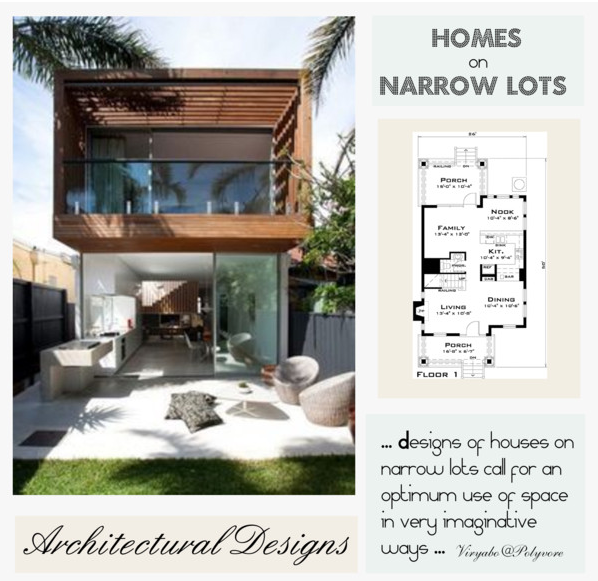 Available Style Options for Narrow Homes
If a narrow residential structure is carefully designed, though it is a smaller home that's peculiar in size and shape, the style can offer what any luxury home design can.
Building challenges that may not be evident in homes designed for a larger expanse of land can be overcome if intending homeowners opt for house plans designed specifically for narrow lots.
There are loads of options when it comes to architectural styles of homes on narrow lots. And though most intending homeowners still opt for modern sustainable plans, the designs can still be inspired by any of the following styles:
Colonial
Craftsman (Bungalow)
Country
Cottage
Tuscan
How to Use Narrow Lots Efficiently
The best and most efficient way to successfully work with narrow pieces of land is often by building the structure up (vertically) instead of out and wide (horizontally). This concept will give the space and features desired "without an expansive footprint".
Designs must be based on narrow shaped structures that can be creatively structured to follow the land's configuration. The façade of the structure must have an open feel with less concrete or timber but more glass and open screening.
The interior design of such shapes will do well to have the following features:
Very open interior spaces that seamlessly flow into each other
Split-levels
Beautiful void spaces
Double volume ceilings
Sloping skylights for a wonderful view of the sky at night
Minimum of 2 levels
Wide long windows
Roof terrace garden
Finding Blueprints for Odd Shaped and Narrow Lots
If you already have a narrow plot or an odd-shaped piece of land, shop around here for architectural designs and blueprints
before making a decision to consult with an architect.
There are architectural plans of small and compact homes
that are so affordable, you won't believe your eyes!
With the available options (some unique house designs
are few in number), you'll most probably find one that just right for your needs and lifestyle. An architectural design that will please, you no matter how narrow your lot is.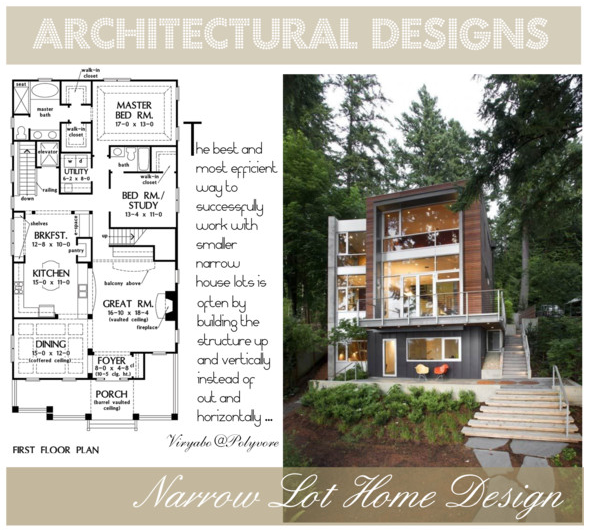 Further Reading:

Save
Save
Save
Save
Save
Save
Save
Save
Save
Save
Save
Save
Save
Save
Save
Save