You just received your set of home plans and it's time to celebrate, but when you tear open the package, suddenly your visions of a dream home is reduced to a stack of papers and a mishmash of incomprehensible lines, symbols and notations.
Some of you will be like "Oh boy"!
Your visions of divine high ceilings, French windows, a breakfast nook, a wrap around deck, or sun-drenched living areas seem to be reduced to a burdensome stack of papers when you receive your sets of drawings in your house plan package.
Lines, dimensions, 2D and 3D sketches, and a mishmash of incomprehensible symbols and notations confront you and you begin to wonder how to make sense of it all.
To have a better understanding of what they all mean isn't as hard as it may seem at first glance though. It does appear confusing initially but within a short while, it starts to become clearer.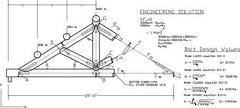 A complete set of blueprints consists of sheets of drawings, PDF documents and pages of data, each including information that's crucial to the building construction of your new home.
Knowing what it all means is not solely for your own understanding alone, but to communicate clearly with the construction specialists and other professionals, including the financial institution bankrolling the project, the builder, and subcontractors you will work with throughout the duration of the project.
Home Designs Package – What You Will Get
Important Papers in Set of Blueprints
Without a doubt, the floor plans and rendered sketches will be some of the most interesting pages to you. But understanding the floor plans demands the ability to decipher the numbers, notations and symbols that provide the key to what they indicate. Architectural drawings in the package include:
Foundation plan
Floor plans
Framing plan
Roof plans
Interior elevation drawings
Exterior elevation drawings
Section drawings
Detail & working drawings
Window and door schedules
Electrical schematic drawings
Plumbing schematic drawings
Advantages of Buying Blueprints On-line
Reading and Understanding House Plans
Drawing lines
There are few lines that you need to know what they represent.
Thick bold lines indicate full height walls
Thin solid lines indicate other built-in structures such as bookshelves, plumbing fixtures and cabinets. Thin dotted lines indicate overhead (hung) features like wall hung kitchen cabinet units or a special ceiling treatment.
Scale of Drawings
All plans are drawn to scale of either a quarter of an inch to one foot or, an eighth of an inch to one foot of actual size.
A simple and traditional method for translating scale measurements into their actual size is to measure them with what is referred to as a scale ruler, which will indicate the conversion directly on the ruler. Each of the drawing pages will be labelled to indicate what scale the designer used to draft the home plans.
Dimensions
Measurements such as space and room dimensions will be labelled directly on the drawings and will indicate their actual (real) size.
These lines with measurements are called dimension lines and consist of solid lines with a slash mark of termination at each end. The space between these two slash marks is the distance of one point to the next. In other words, it specifies the measurement from one end of a wall to another.
Notations
Notations are the circles, triangles, or hexagons with numbers written on them. They are placed next to windows and doors, and sometimes next to elements such as lighting or plumbing fixtures.
At the back of the blueprints, you'll find these notations correspond to those on the window, door, plumbing, and electrical schedules which indicate the size and types of the doors and windows to be used, and sometimes even the manufacturer and model numbers, as well.
Symbols
When reading the floor plans, you will notice circles with numbers and letters inside them. They are used to indicate a cross section of that particular room or space that can be found elsewhere on the blueprints.
More often than not, a single page of the drawing plans will include two or three sectional drawings where the number in the circles indicates which page the section is located on with the letter noting which cross-section on that page is being indicated.
A circle with an arrow on one side that points in a particular direction of the plan are drawn out as that portion's section.
Even though symbols used in home design blueprints are too many to mention, you only need to familiarise yourself with the most standard ones. Leave the more complicated ones to the builders and contractors.
How to Customise a House Plan to Meet Your Needs