We certainly spend a great deal of time dreaming about our ideal home, but when the time finally comes to actualise this dream, we suddenly feel overwhelmed and don't know where to start. Plan ahead; list your priorities. It's easier that you think.
Why are you planning to build a new home? Have you and your family outgrown your space and require an extra room or two for your changing needs?
Are you a baby boomer or an empty nester with the kids all "flown the nest", or do you simply need to join the trending residential style of the century, downsized living?
If your answer is "yes" to these questions and more, you should plan well ahead by spending a few minutes to jot down what you'll like to have in your new home.
Create a list of your desires, needs, priorities, lifestyles, aesthetic requirements, and all. You won't imagine how handy this list will become when you are finally ready to actualise your dreams of building a beautiful and efficient house.
House Designs for Baby Boomers and Empty Nesters
Architectural Design
Do you have a preference for an architectural style such as the Tudor, French country, contemporary, or European home designs?
Do you desire a smaller compact house design?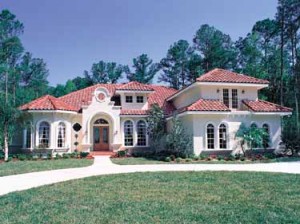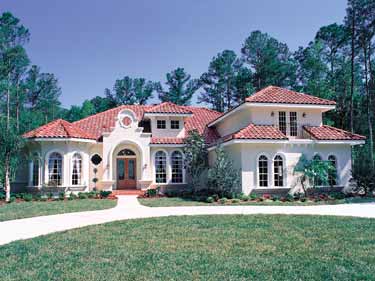 Remember that the home design and style you choose must fit in with your new neighbourhood and its environs.
Do you:
Want a one, two, or three storey house design.
Love any particular architectural feature, such as gables, Greek columns, bay windows, or French doors.
Prefer exterior siding of brick, instead of stone, shingle, stucco or clapboard.
Like roofing materials such as wood shingles as opposed to roofing materials made from slate, tile or metal.
Know what window style you prefer, super energy-efficient window models or double glazed tinted glass.
Wish to capture certain outdoor scenic views, or are there any views to be avoided.
Want morning light filtering into any of the rooms, with sunset views from particular rooms or outdoor areas.
Think about all this carefully and include about 3 different choices in your list. You can always narrow down your choice later.
Basics of Building Residential Houses and What You Need to Know
Interior Space Layout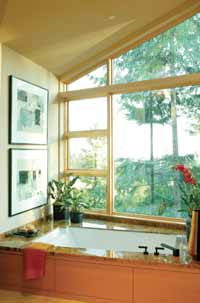 What do you really desire, and what are your basic needs for the interior?
An open floor plan with spaces sweeping into each other, or a traditionally divided conventional home design.
An en-suite bedroom that opens out onto a private porch overlooking a great view.
Enough space for the children if you have any, or if you anticipate having any.
Accommodation space for a live-in help, or an extra room for your physically challenged elderly parent.
A guest room for frequent overnight guests, your visiting grown children or your grandparents.
Space or special rooms for entertaining, something you do very frequently. You should know the size of a typical gathering at your home to determine the space (or spaces) you will need.
Interior System Requirements
Today's home plans have a number of included interior systems that's essential for the security, safety, pleasure and comfort of its inhabitants. Are you considering any of the following?
A built-in safe
Built-in systems
Fire alarm systems
Burglar alarm
Central house humidification and air filtration systems
Natural gas detector systems
Carbon monoxide sensors
Low-temperature alarm systems
How about other indoor features, such as built-in entertainment systems, HD, video, stereo, hidden speakers, intercom systems, special lighting effect systems, interior computer network systems, etc
Do you need any special type of heating system, cooling system or both, depending on where you reside in the world? For example, there are a number of ways to provide heat. Gas, solar, electric, or the modern built-in flooring heating systems are just a few examples.
10 Important Tips for First Time Home Builders
The Outdoors
Many homeowner/ builders want outdoor leisure rooms, poolside areas, barbeque areas, and/or tree houses, outdoor playhouses, etc… These areas require outdoor access from certain rooms or spaces, so determine if you: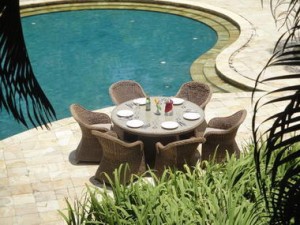 Want to include any of the above leisure areas? You probably eat outside often enough, so it's a great idea to plan to have all or at least one of these.
Will love to have a built-in grill area, or have one you can move around easily, say for example when it is too cold to relax outdoors, or when it rains?
Want to include special garden features like a gazebo, hot tub, sunken Jacuzzi, water fountain, lanai, or fish pond as any of these will be a great enhancement for your home's outdoors.
Other Design Features You May Wish to Consider
Attics and basement will always remain 'trendy' and it will be nice to incorporate one of these rooms in your house plans.
If you have the space for an attic, loft or basement, you may use the space as a playroom for the kids, a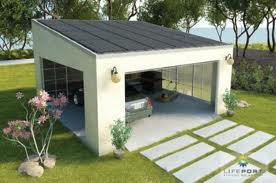 workshop for your weekend woodworking hobby, mechanical storage area, or as a darkroom for a photography enthusiast that still loves photography art done the traditional way.
You may also consider any of the following:
An attached or detached single or double garage
Carport
Storage space for lawn equipment and garden tools
Storage space for strollers, skis, bikes, canoes, athletic equipment, etc…
Having mentioned all this, it is time to sit down with the members of your household to address likes, and dislikes, discuss issues and ask/answer questions.
Your answers will reveal your needs and desires for your new home design, finally giving you an easier way to proceed with your house building plans.