Beach style homes and other waterfront house designs are wonderful architectural pieces that showcase the casual and free-spirited lifestyle of its owners.
They 'speak' of summertime living, playing, laughing,  or simply "lazing" around the coast, enjoying the warm breeze both day and night.
Sheer bliss!
Many designs of waterfront home plans are generally typified by beautiful airy structures, with the main floor raised off the ground, typical of houses built on shoreline sites.
They can be either used as residential houses or vacation homes and are even versatile enough to fit into a mountain or other remote environments.
Features of Beach Style Home Plans
Beach home plans generally highlight wide porches and are mostly constructed of wood, with the main areas raised up one level. Homes that fall under this genre of design include the popular Bermuda homes, island style houses, Cape Cod getaway, and Caribbean home designs.
With simple design features and open airy spaces, beach homes are nice for experiencing the sea breeze, can be quite valuable, and generally make great shoreline property of worth.
Beach home designs almost always come with decks that may be constructed as a wide wrap around patio decks, porches or spacious sun decks that bring the indoor spaces outdoors.
Much of beach home designs charm is in their reflection of a simple but exotic lifestyle. A pared-down existence where the breeze is a 'member of the household', a home where the furnishings are at home with damp swimwear and the most precious décor treasures are seashells, round smooth pebbles, and fun memories.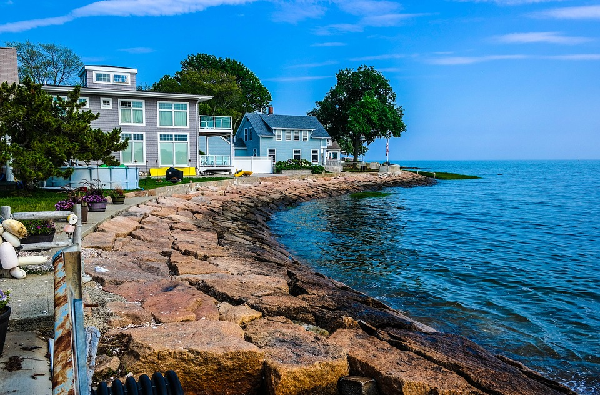 How to Find Affordable Plans for Your Coastal Home
If you desire designs of dream homes on the beach or waterfront home designs, it's good to note that these architecturally pleasing designs are also referred to as coastal or shoreline residences. The common factor is that they all incorporate many style influences into their design layouts.
At reputable on-line stores that retail home designs and blueprints, you'll find hundreds of beach home floor plans to choose from. And the good thing is that they can customise any beach home plan of choice to create one that fits anyone's taste, style and requirements.
Why not save a huge chunk of money for architect fees and the services they provide for designing a dream vacation home and buy the complete blueprints, with cost estimations and all.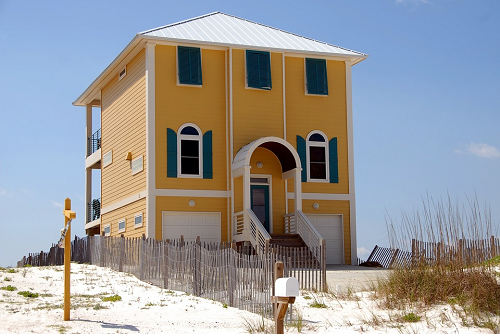 Further Reading:
Modest Elegance of Colonial Style Dream Homes