You just have to see these award winning homes! These awesome architectural pieces recognised for their innovative originality and unusual creativity will surely take your breath away.
A residential design that deserves to be labelled as an award winning home must not only be a beautiful architectural piece, it must be an efficient and eco-friendly architectural masterpiece in its own unique way.
It must be a work of art that enhances the daily life of its occupants, reflects in their lifestyles, and suits the personality of each person living within it.
Homes designs that will blow one away are generally one-of-a-kind style. They must possess features that show style and not necessarily opulence, both on the outside and within, so it's is not surprising that residential homes that have received accolades and awards have "challenged conventional notions of what human shelter should be".
Modern Exterior by San Francisco Architects & Designers Bruce Wright
Award Winning Architectural Styles
1. Bridge House – With a built-up size of 4800 square feet, this house sited in Kent, Connecticut, that 'oozes' luxury, is an architectural masterpiece. Its design consists of clean crisp lines with an abundance of transparency which allows for the great infusion of natural light and a great scenic view. This is a dream home indeed.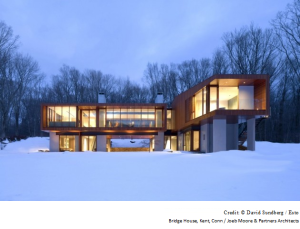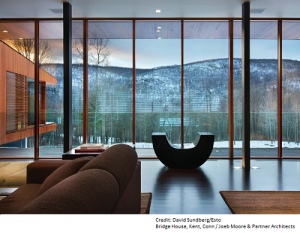 2. Cobogo House – With its highly contemporary cutting edge architecture, the award winner Cobogo House sited in Brazil is a dream house to behold. The floor structure has an open plan ground floor that 'flows' outdoors to create a strong connection with the exotic exterior with its small artificial lake. The upper floor is encased with a unique shading screen . . . Awesome! Now wouldn't you love to spend a weekend in this splendid house?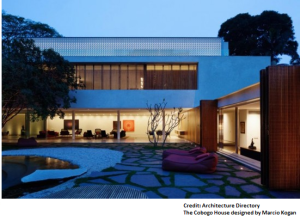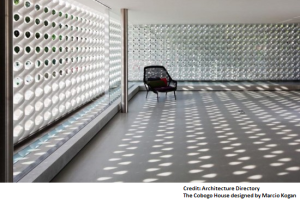 3. The Jigsaw Residence – This architectural work of art is the 21st century at its best! With its minimalist look that seems to be crafted with mathematical precision, its structure consists of modules/cubes of different sizes of wall and glass. These shapes are juxtaposed to form both solid and void areas. That's unique.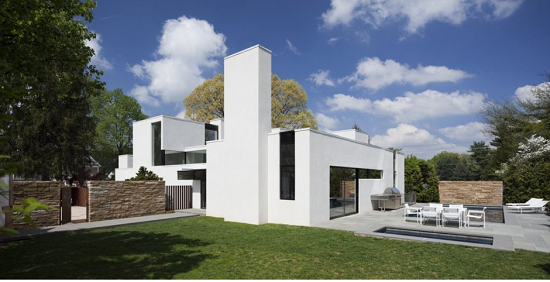 Again with this award winner, the interior space on the ground floor 'flows' out into the striking outdoors without the boundaries of solid walls. The upper floor is a private enclave of sorts. Wow!
4. Curl Curl Beach House – Wonderful craftsmanship with the use of timber! This beautiful house is one of a kind award winner with its extensive use of wood. The architects CplusC, an Australian-based architectural company designed this residence specifically to show the aesthetic benefits of ship-lap boards which serve as horizontal cladding for the exterior walls. The stud-framed walls are clad with red cedar timber boards. Overall, though it possesses a wonderful luxurious look, it was designed with a budget in mind. A masterpiece!
Some Features of Residential Houses Classified as Award Winners
You will notice that all examples above are "artfully" designed with much elegance that creates harmony and flow between the indoors and the outdoors. And not only that . . . they also incorporate environmentally friendly features in their designs and utilise materials and resources (as much as is possible) that are available within the locality or region.
The uniqueness of their styles showcases the depth of thoughtful planning put into their architectural designs and interior layouts, attributes which make them aptly described as Award Winning House Plans. Examples include:
Using solar panels for energy
"Daylighting" and radiant heating (a system that maximises the infusion of natural light while reducing glare and heat).
The use of time-tested and hard wearing natural materials like stone, bamboo, wood, copper, steel, etc.
Building materials that have low or zero maintenance characteristics.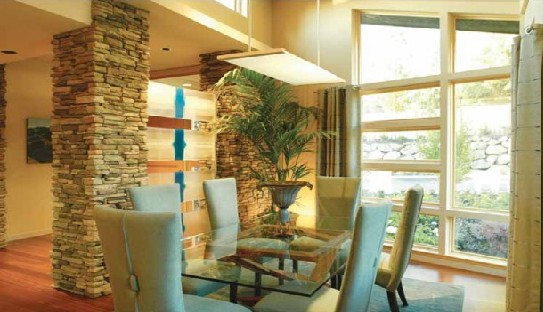 Annual Builders Shows for Unique Homes
At the yearly International Builders Show, award winning homes designed by top architects and designers are recognised by their peers for their innovative design ideas, originality, unique imagination, and widespread appeal.
The Builders Show organised by the National Association of Home Builders (NAHB) is by far the largest and most popular building construction exhibition in the United States of America.
It attracts tens of thousands of visitors and is said to be the only building exhibition of its kind that strictly focuses on the concerns and needs of home builders and soon-to-be homeowners, showing them the vast materials and choices of architectural styles that are available on the market.
Further Reading:
7 Popular Traditional Architectural Styles
Future Bathrooms. What Should Homeowners Expect?
Affordable Home Designs for Small Lots
Sources: