A-Frame homes are not only striking on the outside, their interior also offers an inviting open space with high sloping ceilings, striking windows, half floors, lofts, and ample storage space within the peak of the house.
Traditionally built using natural stone and wood, A-frame house designs were meant to be constructed to blend with the natural environmental setting.
Their name is derived from the shape of the building with its steep sloping two-sided roof with some even running down to the ground level.
A-Frame houses, designed in the early 1900's based on the 'new' arts and craft movement became a popular structure in the 60's and 70's and are loved for their sleek looks and dramatic character, even till this day.
Though they are ideal for regions that experience cold climatic conditions, A-frame homes are dream vacation homes that people love to stay in at resorts and getaway vacation retreats.
However, these houses can also be built by homeowners who desire a modestly sized residence that offers a contemporary minimalist style of living in a suburban or country setting.
Features of A-frame Houses
The architectural style of these mostly timber frame homes are very refined yet rustic in many ways and there is an extensive use of eco-friendly materials like stone, wood, and glass.
There is an almost extravagant use of windows that open out to the porch or deck which shows that the structures are designed for a great scenic view of the ocean, mountain, or lakefront.
The interior floor space may be limited and the dividing walls few, but the two storey A-Frame home offer an exciting interior with high ceilings, cosy half-floor loft, and open airy living, dining, kitchen and bedrooms that make up for the inadequate space.
Small Home Designs but Great for Entertaining
The decks, porches or balconies provide incredible views of the surrounding area. Doors lead inside to a living area, usually with an inviting fireplace, and open dining rooms that flow into open kitchens make entertaining of guests enjoyable and easy.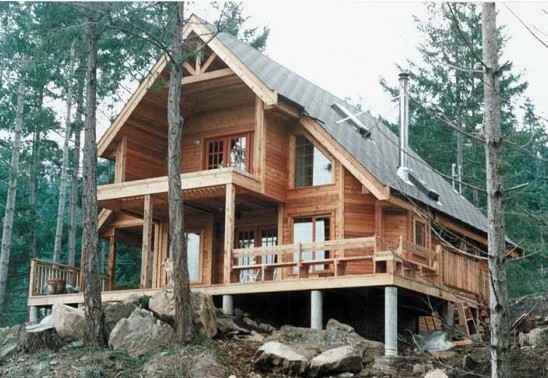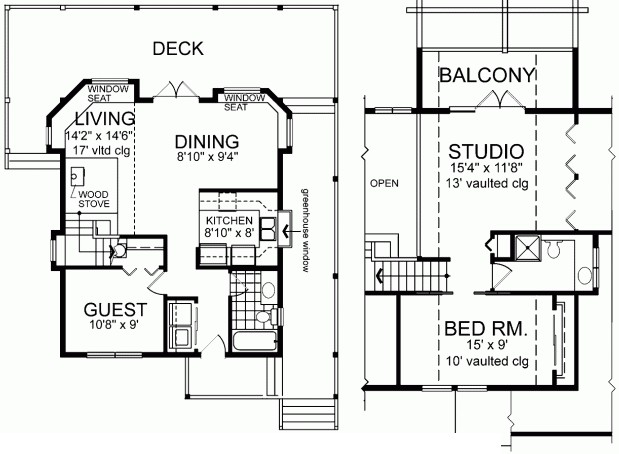 Further Reading:
Design for Small Houses: Find the 21st Century Trends for Homeowners
Affordable House Plans for Narrow Lots
Home Design Ideas for Baby Boomers and Empty Nesters